Redesign Websites
We update and redesign websites so that they don't just look better, they function better. We make lead-generating, sales-boosting websites that are tailored to you.
Is your company website looking dated? Web design trends change fast, and websites that were cutting-edge in 2007—before the rise of smartphones—are starting to look clunky now.
The technology of web design has changed a lot in the meantime, too. If your website was custom coded by a developer a long time ago, it's probably getting increasingly hard to track them down to make even simple changes to your website copy, images, or navigation. A website that's hard to update isn't serving your business well.
What you need is a dynamic, responsive website that's easy to update.
We build using WordPress, which is a flexible content management system that powers 35% of the web, including major publishers like Time Magazine.
We start every redesign project by consulting with you to make sure that everything that was great about your old site carries over to your new one.
We work with your company branding and style guidelines so that your new site looks and feels familiar to your existing customers … only better.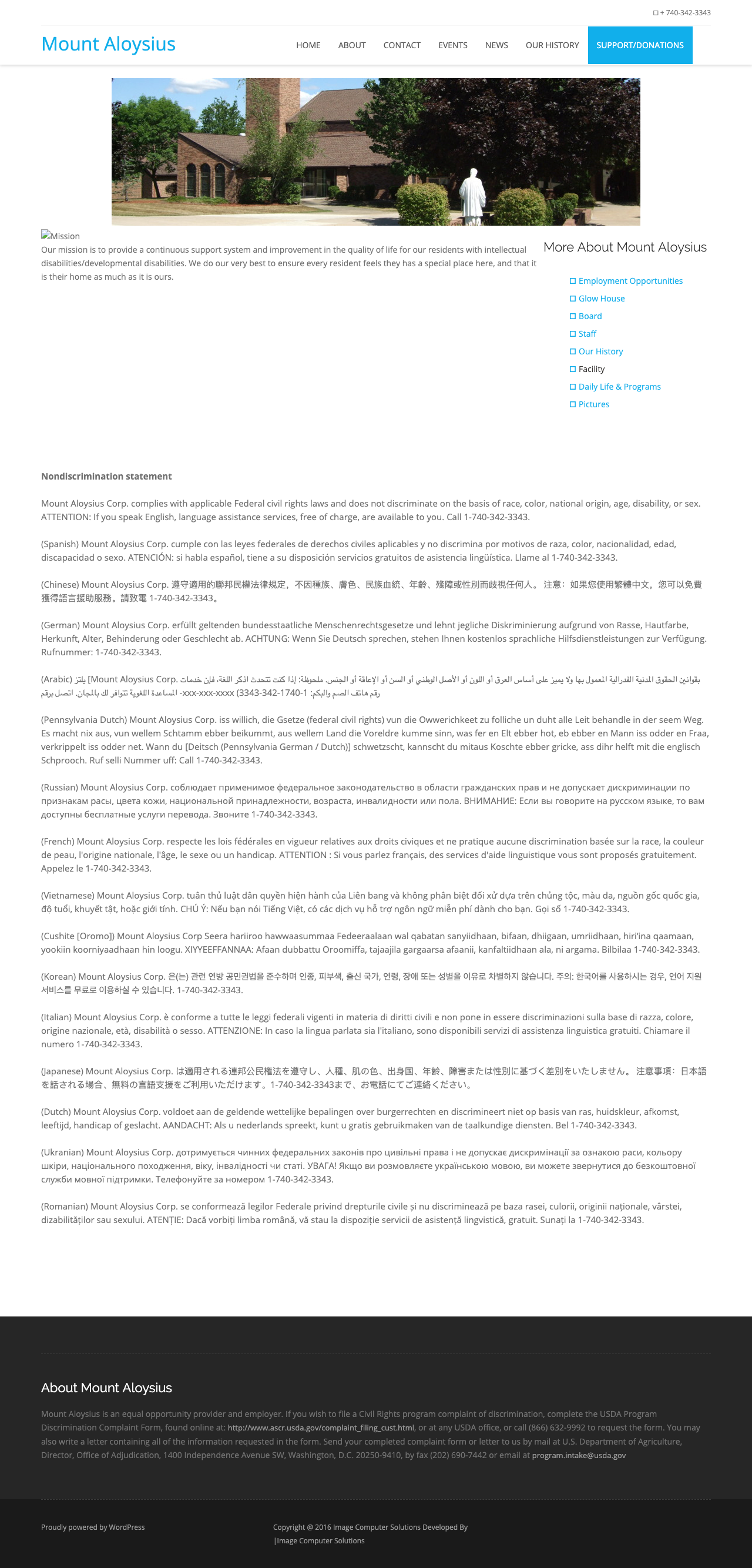 "Eric is great to work with! He listens to how you want your website to look like and gives you suggestions to improve it. He also sent a photographer to our facility who took some amazing photos and drone images! You couldn't ask for a better website designer!" – 

Kim from Mount Aloysius

Website Redesign
Frequently Asked Questions:
How much does an updated website cost?
It depends on what you need your website to do. Refreshing a simple 5-page website by redesigning it with WordPress starts at $500. Add-on functions and services increase the cost. Get in touch for a free, no-obligation quote.
Can my current website stay online while we work together on a new site?
Yes. We will design your new site in a private "staging" area, a development environment that's not accessible to your customers (or to Google). After you sign off on the final product, we migrate your new site to your existing domain to become the new public face of your company online. It's a seamless process that allows you to continue doing business while we create something new together.
I have email associated with my current site. Will this be a problem?
Nope. We work with this all the time. All your company email addresses (e.g., [email protected]) will continue to work as they always have throughout the process.
Will I lose my Google rankings if I redesign my site?
We have an SEO specialist on our team who makes sure that redesigning your website on WordPress won't tank your search engine rankings, even if you're moving to a new domain.
Should I create new content for my new site, or reuse the content we already have?
This is totally your call, since you know your business best. If you need a little help deciding, tell us about what you think is working on your current site and we can advise on custom solutions that bring forward everything that was great about your old site, and upgrades the rest.
You don't have to do it all at once, either. We can design a phased implementation plan that builds in new website functions over time, when your business can best benefit from them.
My website is currently in WIX, will you remake it in WIX?
Sorry, no. Wix is great for some types of websites, but it's just not our preferred way to build. We build all our websites (new and redesigned) from the ground up in WordPress, using a highly customizable premium theme called Divi.
Do you provide free, no-obligation quotes?
Sure do. Fill out a contact form, or schedule a time for me to call you, using our free design consult booking system, below. I'll send you a customized project quote after talking with you about your current site and what you need your new website to do.
Book a slot in my schedule, and I'll call you. Or, call me now at 888-403-5731.