Content Creation
Words matter.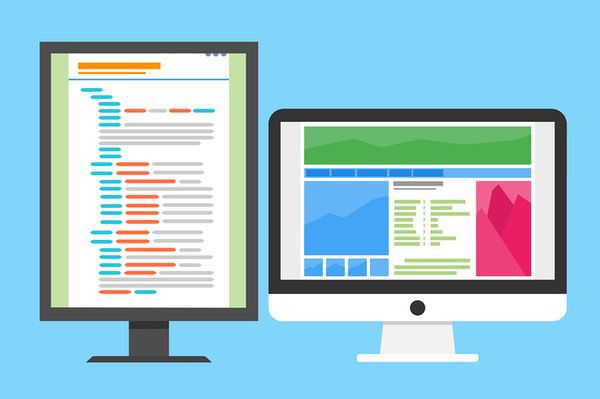 Nothing brings on writer's block as reliably as a totally blank web page. That's why we partner with a professional writer and copyeditor to make sure that your website copy is fine-tuned to achieve the goals you have for it.
Copywriting | Done-For-You Copy |
If you're pressed for time, or just don't know where to start, you can hire our copywriter to create original, persuasive copy for your website. We'll start with an interview where our copywriter will gather the information about your business and customers that we need to create the first draft. After that, we'll go through multiple rounds of revisions with you to ensure that the final version says exactly what you want it to.
Copyediting | Done-With-You Copy |
Working with a professional editor means benefiting from full-service, personalized writing advice. Our copyeditor specializes in editing writing that's destined for the web. She fine-tunes your draft copy to ensure that you're using language as effectively as possible to achieve your business goals. Copyediting isn't about finding errors (though we'll take care of that too), it's about using language strategically. Think copyediting might be the solution to your copy woes? Sign up below for a free sample copyedit.
Proofreading | Copy that's Correct |
Proofreading is a final check of your website copy to ensure your customers aren't distracted by typos and grammatical errors. It's a simple but necessary final step in the publishing process that ensures your words are as error-free as humanly possible.
Get a FREE Sample Edit and Custom Quote
Want to know if editing will solve your content problem?
Try it out, for free.
Fill out the form below to sign up for a free sample edit of 250 words of your website writing, so you can see first-hand what it's like to have your words edited.
When we return the sample edit to you, we'll attach a custom quote for editing the remaining copy on your site.
This is a totally free service, no strings attached. Even if you don't decide to go through with editing the rest of your website, you're free to use the edited sample live on your own website.
No obligations
[caldera_form id="CF5d417f7c49051″]
Content Creation / Management
Frequently Asked Questions:
What do you mean by "management"?
Starting a blog is the easy part. What's hard is creating fresh, new content for it on a regular basis. As your business grows, it becomes even more difficult to find the time and headspace to write. We can help. If you write blog posts yourself, we'll take care of publishing them for you. You can also hire us to help you develop a content marketing strategy, or even write and publish regular blog posts on your behalf.
Depending on your needs, we can develop a solution that keeps your blog fresh, driving new traffic to your site. 
What is the difference between copyediting and proofreading?
Great question. Proofreading is simply a final quality-control measure, where written content is carefully checked for grammar, spelling, punctuation, capitalization, or word usage problems. Copyediting is a deeper kind of edit that's to attuned style and tone—it's an edit that hones your message and results in fine-tuned copy that converts. Copywriting means hiring a writer to create unique content from your website, and take care of the whole process, from start to finish.